Here you can find what is the Dock Tax and why is mandatory to pay it.
'Dock Tax' seems to crop up a lot. Unsuspecting tourists pay their money for fishing, snorkeling, or diving, then turn up on the day to be hit with an extra charge. Some customers only shrug and pay it. Others stamp and scream out, 'scam!', but what are these charges, and where is all that money going?
Dock tax is a federally imposed tax that is used to maintain the docks and beaches in good condition.
Up to 2021, dock tax and reef tax are charged together and their price is USD$15 per person.
Some of the tasks paid by this tax are: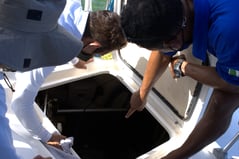 Inspection of all tour operators to ensure that they comply with visitor safety and environmental standards and recommendations.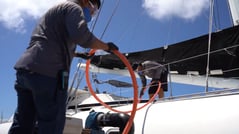 Construction of larger wastewater treatment plants to cope with a large number of tourists.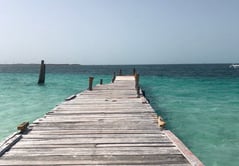 Repairs and preventive works in marinas and docks due to daily use and natural disasters such as hurricanes.


Your dock tax is collected by the government, which means neither Cancun Sailing nor the guides receive any money from it. The taxes guarantee the beauty and safety of the nautical facilities and the cleanliness of the beaches for many generations.